C-Store Construction
---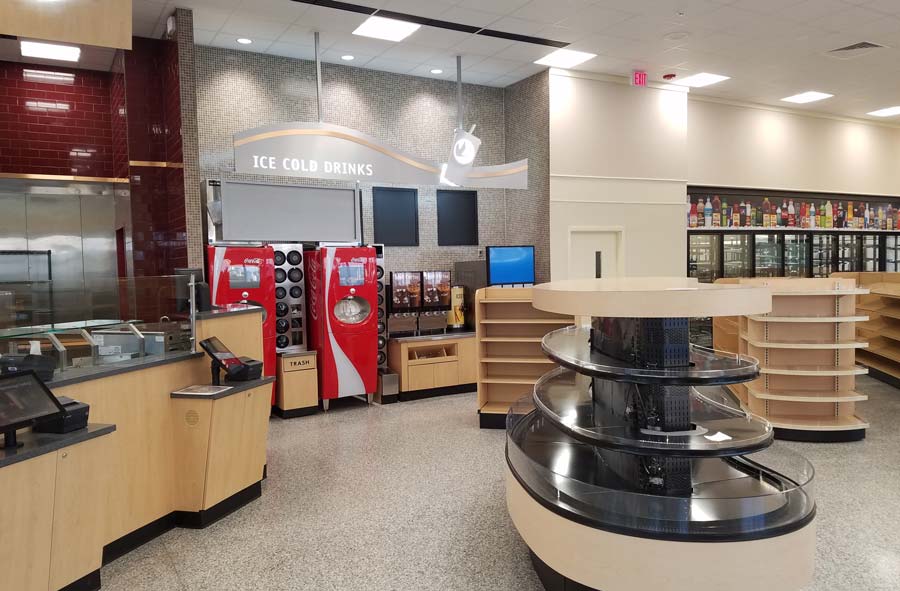 C-store construction is a design-build project that eliminates the need for separate contracts with the designer and contactor. Rather, one contract is drafted to assist in a seamless process throughout the project.
Triton Construction Group's planning and site design team members approach gas station and c-store construction with the following in mind: Is the space entirely compatible with all state and local regulations? Will the space create true convenience for the customer concerning access to gas pumps, bathrooms, registers and other factors? How commercially viable is the space to the operator?
---
Important Steps to C-Store Construction and Site Planning
Site Selection: Our team can assist you with finding your optimal building site. Major points that must be addressed include: What is the average traffic count? How visible is the proposed store? What are the key access points?

Corner Locations: To establish peak performance conditions, the proposed store should feature 250' of frontage. Industry-wide accepted minimums of frontage is 250'. With at least 250' of store front visibility to those driving by, your convenience store will establish peak performance conditions.

Site Visibility: Sign advertising is critical to attracting customers to the store. The industry standard for site visibility is at least 1/3 miles in any given direction.

Fuel Dispensers: You must decide how many dispensers you will need based on the traffic count. Other points to consider include the ability to monitor 4, 6, 8, 10 or more vehicles simultaneously fueling along with the benefits and drawbacks to offering diesel fuel to customers.

Energy Requirements: With energy-saving designs and energy-efficient building techniques, we can help you reduce your energy consumption and plan for maximum efficiency. The amount of energy your proposed store will require depends on how many hours a day the store will remain open, the number of cooling units and storage units, and if hot food will be available for purchase.
---
Are You Ready to Begin Your C-Store Construction Project?
Triton Construction Group opened its doors in 1972 to cover a wide variety of needs in the commercial construction industry. Our team will always keep your needs and ideas in mind during all phases of construction and work diligently to ensure the project is completed by the deadline and within or below the agreed budget.
Our team has the necessary experience and knowledge of local and state regulations to properly complete your c-store construction. Triton Construction Group prides ourselves in being hands on with every project to ensure every necessary code is met by the time construction is complete.
---